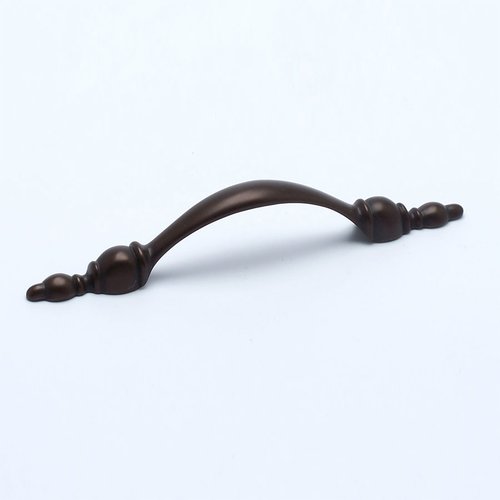 Rating

3

|

2

Reviews
in the past 24 months
Berenson Knobs Free Shipping - Orders $49+
Must Use Coupon Code:
BFS1707BERENSON
Hurry Offer Expires Soon! 7/31/2017
Product Info
Height: 7/8"
Base Diameter: 1/2"
Size (Center to Center): 3 Inch
Overall Length: 5-1/8"
Width: 7/16"
See more product details
All the
product info

you could ask for...
Size Info

Height

: 7/8"

Base Diameter

: 1/2"

Size (Center to Center)

: 3 Inch

Overall Length

: 5-1/8"

Width

: 7/16"
Manufacturer Info

Manufacturer Part #

:

7880-1ORB-P

Manufacturer

: Berenson

Manufacturer Finish

: Oil Rubbed Bronze
Other Important Info

Collection Style

: Transitional

Collection

: Adagio

Product Finish

: Bronze

Sold

: Each

Product Type

: Pull (Handle)

Material

: Zinc
Shipping & Return Info

Shipping & Return Info

: Orders Ship within 48 hours

---

Prior authorization required for returns

---

20% Restocking Fee unless damaged or defective
What our
customers

have to

say

about this product...
3
out of
5
based on
2
ratings
5 star
-
1
1 star
-
1
1 of 5 very upset with representative unprofessional response over the product issue. unsatisfied customer. May 2nd, 2017
by

edwin

from Granada Hills, ca

I ordered 47 handles for my new kitchen cabinets. it took a week until i received them. one of the handles was damaged and out of shape and also all the screws that came with the handles were short and didn't fit my cabinet drawers. when i called customer service, the representative said that it is my responsibility to buy new set of screws for my cabinets and they won't replace the screws for me. my new kitchen cabinets are standard size but the screws were short. I end up getting new set of screws for my kitchen cabinets since the customer service didn't help me with that issue and paid extra money for that.the representative instead of helping me with the damaged one and send replacement or authorize return ride away, he actually made it so complicated for me to return that one unit $3.04 value item. he asked me to go online and find a link and send picture of the damaged item for verification and wait for respond so they can contact manufacture and get verified and then once it is approved, I can get a replacement. REALLY??? doing all that for $3.04 item ??? I spent $23000 for my new kitchen cabinets and you think I would lie for one fracking handle???the after market handles for this model is $0.80 in my local stores BUT I CHOSE to buy Original ones Good Quality from your company and paid more than triple money to get good quality products and now do you think that i will Lie for one damaged handle and I have to spend my time to take a picture for you to show the damage so you can approve my return? ARE YOU SERIOUS ??????why don't you send me a return shipping label and once you get the handle back, you spend your time and take picture of it and send it to your manufacture. very upset with the representative unprofessional respond.
See More Reviews
Reviews about us...
4 of 5 | July 25th, 2017

Overall, I am happy with the purchase but I still think that with spending over $200 I should get free shipping and if I do have to pay shipping, it shouldn't be as high as your fees are. You shipping costs are too high.

5 of 5 | July 23rd, 2017

delivered as advertised at a reasonable price and promptly

5 of 5 | July 22nd, 2017

Easy to navigate , quick, appears to be quality part , I have installed it and functions well. Thank you for your product and service .

5 of 5 | July 21st, 2017

Excellent product. Custom sockets. Could not find anywhere else. Very courteous, inexpensive and quick transit. Thank you!

5 of 5 | July 15th, 2017

Huge selection at competitive prices.
See More Reviews
Adagio 3 Inch Center to Center Oil Rubbed Bronze Cabinet Pull (#7880-1ORB-P)

Item added to Compare Tool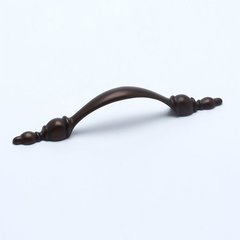 Adagio 3 Inch Center to Center Oil Rubbed Bronze Cabinet Pull (#7880-1ORB-P)
BE-78801ORB-P
Note: You can find a link to the compare item tool at the top right of the website.