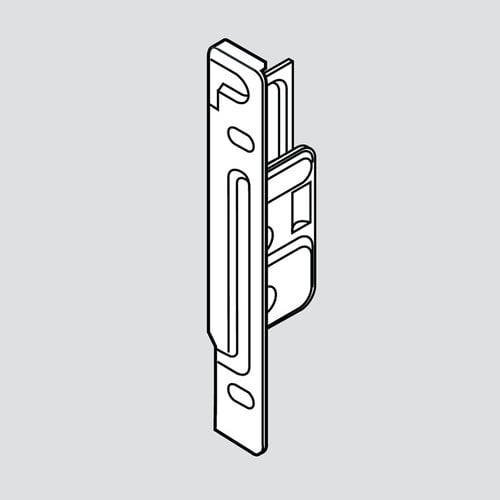 Rating

4.4

|

7

Reviews
in the past 24 months
Save $5 Off Orders $95+
Must Use Coupon Code:
SUMMER177
Hurry Offer Expires Soon! 7/31/2017
Used to attach your drawer front to the metal drawer slide.
Product Info
Material: Steel
Mounting Type: Screw On
Product Finish: Nickel Plated
Product Type: Front Fixing Bracket-Right Hand
Sold: Each
See more product details
All the
product info

you could ask for...
Manufacturer Info

Manufacturer

: Blum

Manufacturer Part #

:

ZSF.1700
Other Important Info

Material

: Steel

Mounting Type

: Screw On

Product Finish

: Nickel Plated

Product Type

: Front Fixing Bracket-Right Hand

Sold

: Each
What our
customers

have to

say

about this product...
4.4
out of
5
based on
7
ratings
5 star
-
6
1 star
-
1
0 of 1 people found the following review helpful


1 of 5 Right and Left June 14th, 2017
by

Ed

from Frisco, TX

I ordered a right and left of the fixing bracket. The right came but the left was a totally different bracket and part number. I called customer service was resending the correct bracket. Two weeks later the drawer face is still off in our break room. This should have been expedited! I would not do business with this company again.
See More Reviews
Reviews about us...
5 of 5 | July 22nd, 2017

Easy to navigate , quick, appears to be quality part , I have installed it and functions well. Thank you for your product and service .

5 of 5 | July 21st, 2017

Excellent product. Custom sockets. Could not find anywhere else. Very courteous, inexpensive and quick transit. Thank you!

5 of 5 | July 15th, 2017

Huge selection at competitive prices.

4 of 5 | July 15th, 2017

Router guides for the hinges that I ordered were not clearly marked and I ordered the wrong one, cost me and other shipping charge.

5 of 5 | July 14th, 2017

Great selection; found exactly what I needed.
See More Reviews
Metabox Right Front Fixing Bracket (#ZSF.1700)

Item added to Compare Tool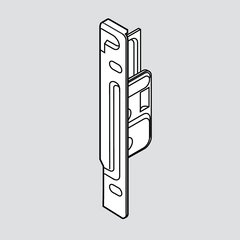 Metabox Right Front Fixing Bracket (#ZSF.1700)
BSZSF1700.04
Note: You can find a link to the compare item tool at the top right of the website.