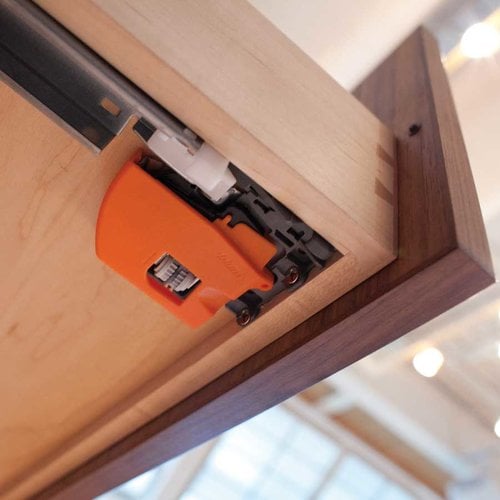 Rating

4.5

|

2

Reviews
in the past 24 months
Save $5 Off Orders $95+
Must Use Coupon Code:
SUMMER177
Hurry Offer Expires Soon! 7/31/2017

Product Info
Notes: One right & one left required per drawer
Product Type: Locking Device: Standard Side Adjustable
Sold: Each
See more product details
What our
customers

have to

say

about this product...
4.5
out of
5
based on
2
ratings
5 star
-
1
4 star
-
1
5 of 5 Works great! August 2nd, 2016
by

Sean

from San Jose, CA

Ordered this piece as a replacement because the original that was on the drawer came loose during shipping and one of the parts fell out and got lost. Was very easy to replace the missing part, and now the drawer works perfectly. Very smooth closing action.
See More Reviews
Reviews about us...
5 of 5 | July 27th, 2017

The part fit perfectly and and was shipped very quickly.

4 of 5 | July 25th, 2017

Overall, I am happy with the purchase but I still think that with spending over $200 I should get free shipping and if I do have to pay shipping, it shouldn't be as high as your fees are. You shipping costs are too high.

5 of 5 | July 23rd, 2017

delivered as advertised at a reasonable price and promptly

5 of 5 | July 22nd, 2017

Easy to navigate , quick, appears to be quality part , I have installed it and functions well. Thank you for your product and service .

5 of 5 | July 21st, 2017

Excellent product. Custom sockets. Could not find anywhere else. Very courteous, inexpensive and quick transit. Thank you!
See More Reviews
Standard Side-to-Side Locking Device Left Hand (#T51.1901 L)

Item added to Compare Tool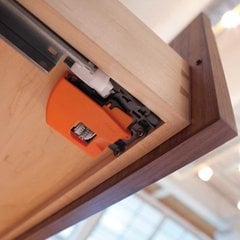 Standard Side-to-Side Locking Device Left Hand (#T51.1901 L)
BST51.1901L
Note: You can find a link to the compare item tool at the top right of the website.