Element Designs Aluminum Frame Cabinet Doors will become the focal point of your design. The doors accentuate and highlight wood, laminate, and high gloss surfaces and can be used with both framed and frameless cabinets. Each door is custom made to your exact specifications and can be easily installed. Element Designs doors can also be used in many commercial applications such as credenzas, modesty panels, room dividers and sliding panels. The creative use of Aluminum Frame Cabinet Doors is only limited by your imagination!
Your first step in designing your door is to choose your profile. There are 10 profile options in a choice of 5finishes, Natural Aluminum , Brushed Stainless Steel, Oil Rubbed Bronze, White, & Black Powder Coat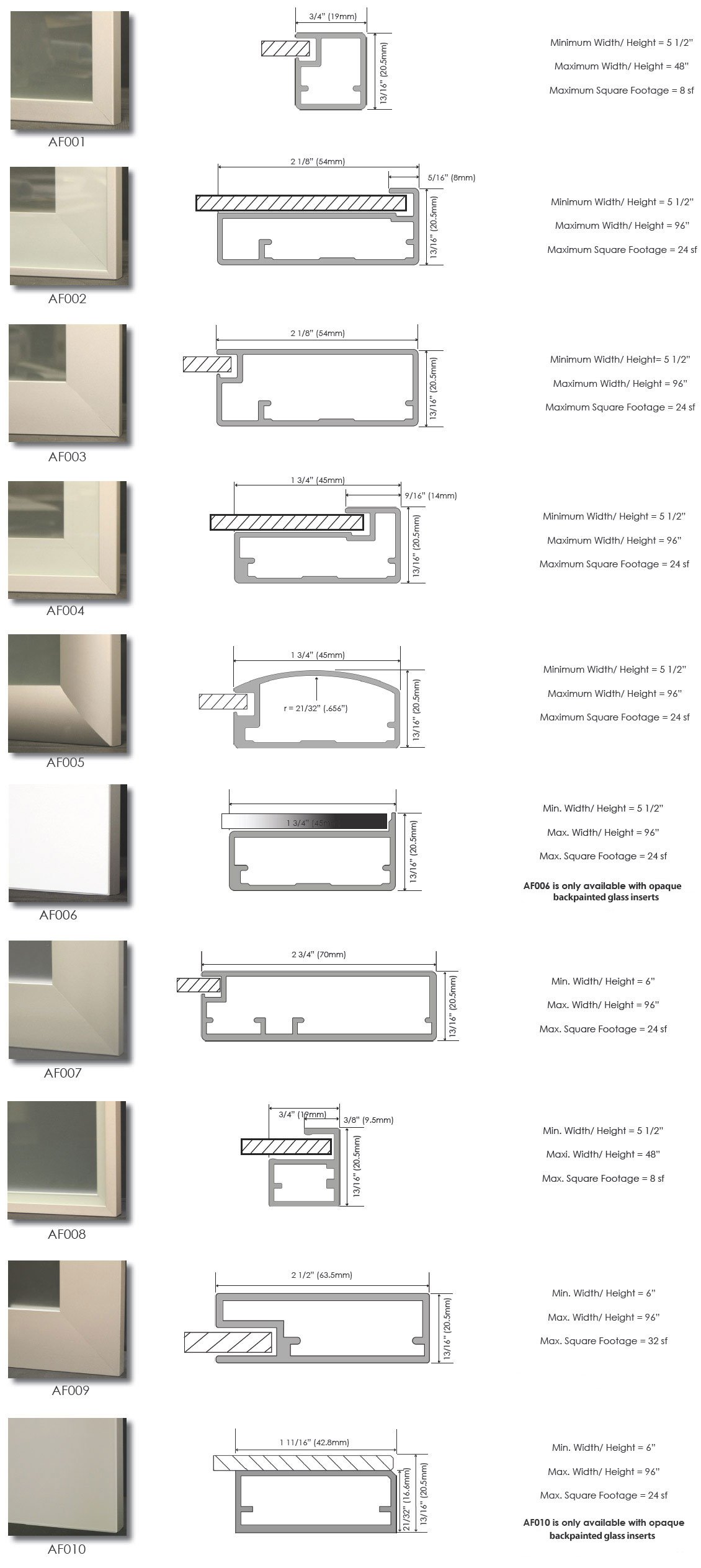 Step two in designing your door is to choose your insert. There are many choices here. This is where the fun really begins!
Standard Inserts


Glass is tempered for safety and durability
Inserts are 4mm(5/32") thick
Glass holes must be specified at time of order
3Form Architectural Resin Inserts


Zenolite High Gloss Acrylic Inserts


High Gloss Parapan Inserts


Metal Laminate Inserts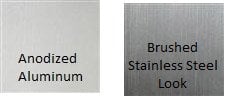 There a also a number of optional items that you may decide to include with your door such as hinges and baseplates and knobs or pulls. The hinge options from Blum or Salice are listed on the Quote/Order form. You may also choose to obtain your own hinges and just have your doors drilled with that boring pattern. This is true also with knobs and pulls. Element has a number of available options, but you may choose to obtain your own and just have your doors drilled with that pattern.
knobs


All Knobs pictured are only available in Natural Aluminum Finish
Bar Pulls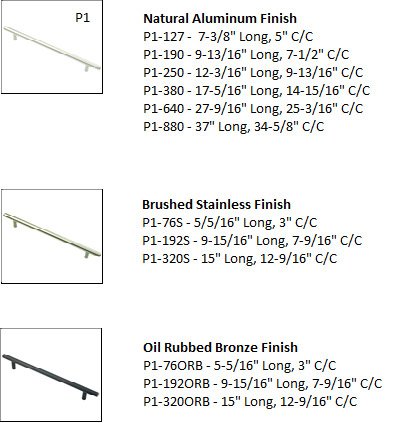 Finger Pulls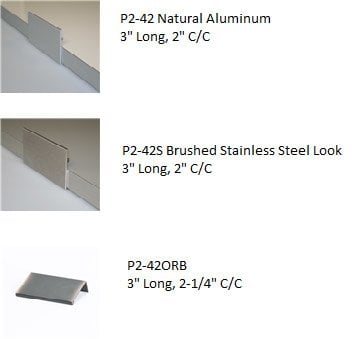 To begin the customization process for your own Aluminum Frame Cabinet Doors, please click here for an Order/Quote Form.
You may fax us this form to (954) 977-3006 or email it to us at elementdesigns@cabinetparts.com