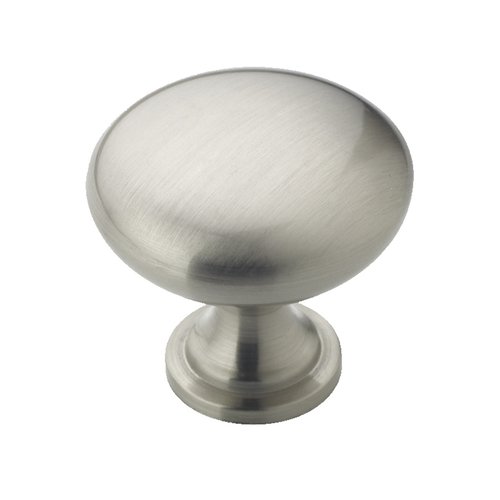 Rating

4.8

|

6

Reviews
in the past 24 months
Amerock Knobs Free Shipping - Orders $49+
Must Use Coupon Code:
BFS1707AMEROCK
Hurry Offer Expires Soon! 7/31/2017

Product Info
Projection: 1-1/8"
Size (Diameter): 1-1/4 Inch
Collection: Allison Value Hardware
Product Finish: Nickel
Product Type: Knob
See more product details
What our
customers

have to

say

about this product...
4.8
out of
5
based on
6
ratings
5 star
-
5
4 star
-
1
5 of 5 PERFECT AGAIN July 10th, 2017
by

Anita

from Gig Harbor, Wa

Love the product, and love dealing with this company. This is the second house we have built, or, remodeled in the last 10 years. With our first project we began pricing out a big box stores, pulls and handles. It is shocking when you see the price tag!I suggested to my husband that we check out the Internet just to see if the prices were competitive or if we can beat the prices. We did!

5 of 5 Satin Nickel knobs May 7th, 2017
by

Annette

from Lebanon, MO

They were perfect! I was very impressed by the quality, I am someone who needs to see it before I purchase. I took a chance ,I am glad I did. The knobs were heavy, not light weight, I found no imperfections in the finish or design. I placed my order on Saturday, it arrived Tuesday. The price beat anything I found.
See More Reviews
Reviews about us...
4 of 5 | July 25th, 2017

Overall, I am happy with the purchase but I still think that with spending over $200 I should get free shipping and if I do have to pay shipping, it shouldn't be as high as your fees are. You shipping costs are too high.

5 of 5 | July 23rd, 2017

delivered as advertised at a reasonable price and promptly

5 of 5 | July 22nd, 2017

Easy to navigate , quick, appears to be quality part , I have installed it and functions well. Thank you for your product and service .

5 of 5 | July 21st, 2017

Excellent product. Custom sockets. Could not find anywhere else. Very courteous, inexpensive and quick transit. Thank you!

5 of 5 | July 15th, 2017

Huge selection at competitive prices.
See More Reviews
Allison Value Hardware 1-1/4 Inch Diameter Satin Nickel Cabinet Knob (#BP53005G10)

Item added to Compare Tool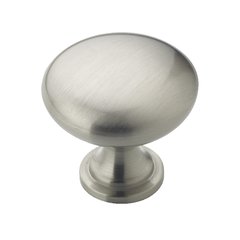 Allison Value Hardware 1-1/4 Inch Diameter Satin Nickel Cabinet Knob (#BP53005G10)
AM53005G10
Note: You can find a link to the compare item tool at the top right of the website.