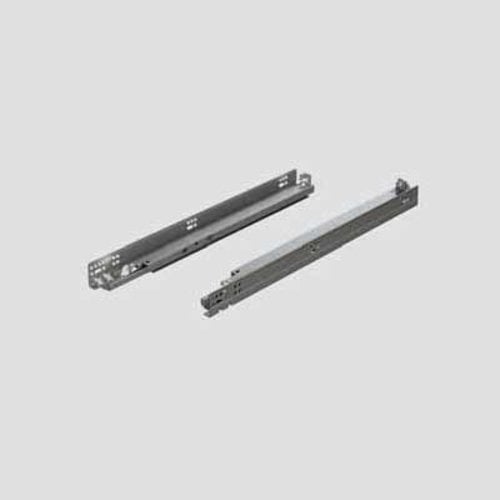 Rating

4

|

2

Reviews
in the past 24 months
Save $5 Off Orders $95+
Must Use Coupon Code:
SUMMER178
Hurry Offer Expires Soon! 8/31/2017
Product Info
Length: 30"
Overall Length: 30-19/32"
Product Type: Drawer Slide: Soft-Close
Sold: Per Pair
Product Finish: Zinc Coated
See more product details
All the
product info

you could ask for...
Size Info

Length

: 30"

Overall Length

: 30-19/32"
Manufacturer Info

Manufacturer

: Blum

Manufacturer Part #

:

569A7620B

Manufacturer Series Name

: 569A With BLUMOTION
Other Important Info

Product Type

: Drawer Slide: Soft-Close

Sold

: Per Pair

Product Finish

: Zinc Coated

Load Rating

: 150 lbs

Extension

: Full

Material

: Steel

Notes

: For 3/4" maximum drawer thickness

---

Full extension

---

Locking devices enable easy drawer insertion & removal

---

Integrated BLUMOTION

---

For Panel or Blocked-Out Face cabinets only
What our
customers

have to

say

about this product...
4
out of
5
based on
2
ratings
4 star
-
2
4 of 5 Soft close drawer April 12th, 2017
by

Leroy

from Minot, ND

I'm still trying to sort out the installation of this item. I've never worked with an under-drawer drawer slide nor have I ever installed the soft close type. Therefore, I'm still in "learning" mode. I've looked at the detailed drawings, and watched the installation video. I have yet to build the drawer. Currently I'm still analyzing the proper dimensions for my project (this will be used in my shop - not a kitchen) and the application is somewhat different. I will arrive at a solution. It may take more time than usual, but it will happen. I believe this unit will work as designed. It better for the cost!

This review is about a different size/color of this item. (BS569A6860B)

4 of 5 very good product January 28th, 2016
by

Jeffrey

from Fayetteville, NC

Yes this is an expensive product for the weekend DIYer, but I needed something very strong to hold a lot of weight for my dog training supplies. These guides fit the bill. Great quality and were delivered on time. You will need to call the company and request the links for installation, after watching the video it was a simple process to install. I'm very satisfied with this product.JR
See More Reviews
Reviews about us...
5 of 5 | August 12th, 2017

No problems

5 of 5 | August 12th, 2017

They are fabulous people.

5 of 5 | August 12th, 2017

I've been looking for replacement hinges for my kitchen cabinets for two years. I sent Doug 5-6 different pictures of my hinges and he pick out one that worked perfectly in just a few hours. Great service and expertize!!

5 of 5 | August 12th, 2017

Best ever

4 of 5 | August 11th, 2017

Great product. Found hinges here that no one else carried.
See More Reviews
Tandem 569A Soft Close 30" Slide W/ Std. Locking Devices (#569A7620B)

Item added to Compare Tool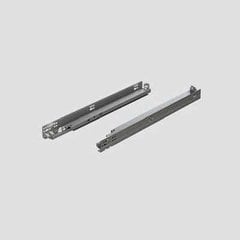 Tandem 569A Soft Close 30" Slide W/ Std. Locking Devices (#569A7620B)
BS569A7620B
Note: You can find a link to the compare item tool at the top right of the website.