 Rating

3.7

|

3

Reviews
in the past 24 months
Save $5 Off Orders $95+
Must Use Coupon Code:
SUMMER177
Hurry Offer Expires Soon! 7/31/2017
Product Info
Height: 0MM
Product Type: Mounting Plate: European
Product Finish: Nickel Plated
Material: Steel
Mounting Type: Screw On
See more product details
All the
product info

you could ask for...
What our
customers

have to

say

about this product...
3.7
out of
5
based on
3
ratings
5 star
-
1
4 star
-
1
2 star
-
1
2 of 5 Disappointing website. April 26th, 2017
by

CATHY

from PORT ORCHARD, WA

The hinges ordered appear to be satisfactory BUT we won't know until the mounting plates arrive so we can try them out. This is the first time using these hinges and this website. We expected the website to suggest any additional parts needed and when it didn't we naively assumed we ordered everything to complete the project. A call had to be made to the company for the correct part number since the website was no help. (The email asking me to review the hinge gave more additional part suggestions than the website.) The customer service representative gave the bare minimum of help and wouldn't answer questions about the website either. Hopefully everything will go well but we will be using a different company in future.
See More Reviews
Reviews about us...
5 of 5 | July 15th, 2017

Huge selection at competitive prices.

4 of 5 | July 15th, 2017

Router guides for the hinges that I ordered were not clearly marked and I ordered the wrong one, cost me and other shipping charge.

5 of 5 | July 14th, 2017

Great selection; found exactly what I needed.

5 of 5 | July 14th, 2017

Customer service was the nest

5 of 5 | July 13th, 2017

Parts were very easy to find and order was delivered promptly
See More Reviews
Nexis 2 Piece Screw On Mounting Plate 0MM Height (#315.393.55.0015)

Item added to Compare Tool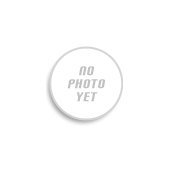 Nexis 2 Piece Screw On Mounting Plate 0MM Height (#315.393.55.0015)
GHA315.393.55.0015
Note: You can find a link to the compare item tool at the top right of the website.