 Rating

3.5

|

4

Reviews
in the past 24 months
Save $5 Off Orders $95+
Must Use Coupon Code:
SUMMER178
Hurry Offer Expires Soon! 8/31/2017
Product Info
Height: 0MM
Product Type: Mounting Plate: European
Product Finish: Nickel Plated
Material: Steel
Mounting Type: Screw On
See more product details
All the
product info

you could ask for...
What our
customers

have to

say

about this product...
3.5
out of
5
based on
4
ratings
5 star
-
1
4 star
-
2
1 star
-
1
4 of 5 Replacement Mounting Plate for new Hinge. August 8th, 2017
by

Glenn

from East Granby, CT

I had purchased some new hinges to replace 20 year old Kitchen Craft hinges based on the similarity of appearance. It turned out that they were slightly different from what I had. I communicated with Cabinet Parts who informed me that my hinges were obsolete. They informed me of the mounting plate that would work for the new hinges. I purchased and installed them and they are working great. The only issue was that the holes on the new plates are slightly smaller than the old ones. I had to drill them to be a little larger to fit the existing screws. Overall, I was very happy with my purchase.

1 of 5 Cup screw locations don't match original August 4th, 2017
by

Paul

from TONAWANDA, NY

I purchased complete Grass hinge and plate sets here hoping that the screw hole locations would match the original hinge hole locations for a drop-in replacement. They do not; cup screw holes off by about one half screw diameter just as was the case for Blum hinges. Original hinges and plates have cast parts while replacements are pressed metal. Since it was a broken cast part of the plate that started this I have to either attempt to glue and hope it holds or drill holes for dowels and redrill mounting holes.
See More Reviews
Reviews about us...
5 of 5 | August 18th, 2017

Good to deal with. Prompt delivery.

5 of 5 | August 18th, 2017

It was great. Found exact part, reasonable price, and it arrived so promptly-exactly as stated. Wish every place was this easy to order from!

5 of 5 | August 18th, 2017

Very easy to research and order items.

5 of 5 | August 17th, 2017

We were very happy with the service and the product. Prompt. Delivered when promised. Product was as advertised. Will order again!

5 of 5 | August 17th, 2017

Great
See More Reviews
Nexis 2 Piece Screw On Mounting Plate 0MM Height (#315.393.55.0015)

Item added to Compare Tool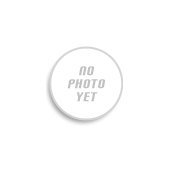 Nexis 2 Piece Screw On Mounting Plate 0MM Height (#315.393.55.0015)
GHA315.393.55.0015
Note: You can find a link to the compare item tool at the top right of the website.