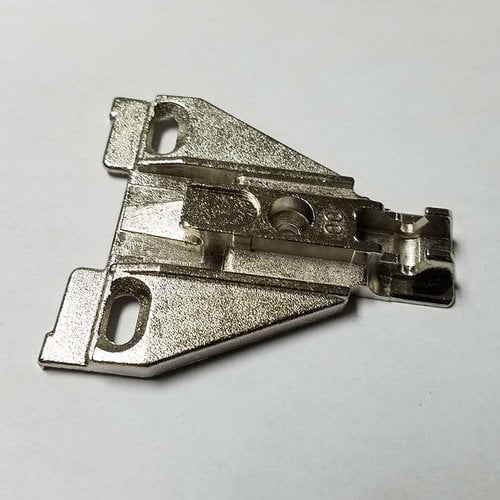 Use This Coupon - Hurry Sale Ends Soon
Spooky Sale - $5 Off Orders $85+


Expires 10/31/2017

SPOOKYSALE1710


Coupon Code
Offers cannot be combined on a single item.
Rating

4.6

|

18

Reviews
in the past 24 months
Product Info
Height: 0MM
Product Type: Mounting Plate: European
Product Finish: Nickel Plated
Material: Steel
Mounting Type: Screw On
See more product details
All the
product info

you could ask for...
What our
customers

have to

say

about this product...
4.6
out of
5
based on
18
ratings
5 star
-
13
4 star
-
4
1 star
-
1
1 of 5 Hardware, what hardware October 17th, 2017
by

Russell

from Taylosville, GA

No communication, no customer service, no hardware. Bought what I needed locally and will so in the future.

5 of 5 One of two parts required October 14th, 2017
by

Willa

from Waukesha, WI

It took a couple of emails to support staff, a picture and 76 cents (plus $7.94 postage) to finally receive the proper mounting plate for my hinge ordered separately for $5.49 (plus postage $7.94). After the fact, I think that the hinge and the appropriate mounting plate could be sold as a package. It took three weeks of mailings to secure both pieces and finally make the repair. The postage for both items was $15.88! I'm thankful that the mounting plate worked and I'm grateful to the immediate response of the support staff and their continued communication until the correct match was made.
See More Reviews
Reviews about us...
5 of 5 | October 21st, 2017

They shipped sooner than promised and the product was of excellent quality. It was a shelf lazy susan. The product was better than it replaced. The instructions were terrible. Luckily I am adept and didn't need them.

5 of 5 | October 20th, 2017

clear display on part i was looking for and an easy order process

5 of 5 | October 19th, 2017

CabinetParts.com delivered the order on time, the order was complete and everything worked as committed

5 of 5 | October 19th, 2017

Parts as described. Fast shipping!

5 of 5 | October 18th, 2017

There was a great selection of cabinet pulls and the very ones I was looking for happened to be on sale. I was happy with the ease of navigating the site and fully expect to visit it again when I am looking for similar items in the future. I can recommend
See More Reviews
Nexis Face Frame Screw On Mounting Plate 0MM Height (#346.290.88.0015)

Item added to Compare Tool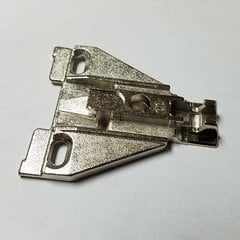 Nexis Face Frame Screw On Mounting Plate 0MM Height (#346.290.88.0015)
GHA346.290.88.0015
Note: You can find a link to the compare item tool at the top right of the website.