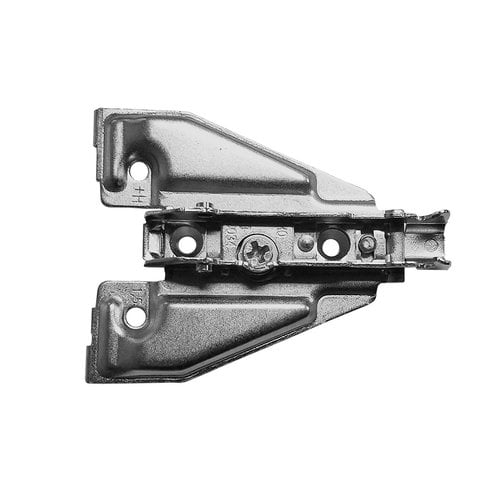 Use This Coupon - Hurry Sale Ends Soon
Spooky Sale - $5 Off Orders $85+


Expires 10/31/2017

SPOOKYSALE1710


Coupon Code
Offers cannot be combined on a single item.
Rating

4.6

|

8

Reviews
in the past 24 months

Product Info
Height: 1.5MM
Product Type: Mounting Plate: European
Includes: (1) Mounting Plate
Mounting Type: Screw On
Material: Steel
See more product details
What our
customers

have to

say

about this product...
4.6
out of
5
based on
8
ratings
5 star
-
5
4 star
-
3
5 of 5 Good product February 11th, 2017
by

Benjamin

from Mobile, AL

(no comment given)

4 of 5 That's good stuff December 3rd, 2016
by

Neil

from Danville, CA

Product works fine, replaced the old previous model without issues.However, the parts were not in stock and I had signed up for expedited delivery which makes no sense paying extra. It would have be good PR to give me the opportunity to change the delivery options once you found out the part was not in stock. Better still the website should have told me it was out of stck at the point of ordering
See More Reviews
Reviews about us...
5 of 5 | October 20th, 2017

clear display on part i was looking for and an easy order process

5 of 5 | October 19th, 2017

CabinetParts.com delivered the order on time, the order was complete and everything worked as committed

5 of 5 | October 19th, 2017

Parts as described. Fast shipping!

5 of 5 | October 18th, 2017

There was a great selection of cabinet pulls and the very ones I was looking for happened to be on sale. I was happy with the ease of navigating the site and fully expect to visit it again when I am looking for similar items in the future. I can recommend

4 of 5 | October 15th, 2017

Prompt service. Wouldn't hesitate to reorder again.
See More Reviews
Tiomos Face Frame Adapter Plate 1.5MM Height (#F058139825228)

Item added to Compare Tool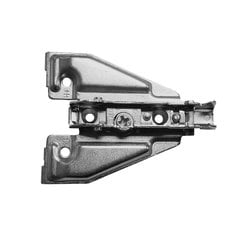 Tiomos Face Frame Adapter Plate 1.5MM Height (#F058139825228)
GHA58139825
Note: You can find a link to the compare item tool at the top right of the website.