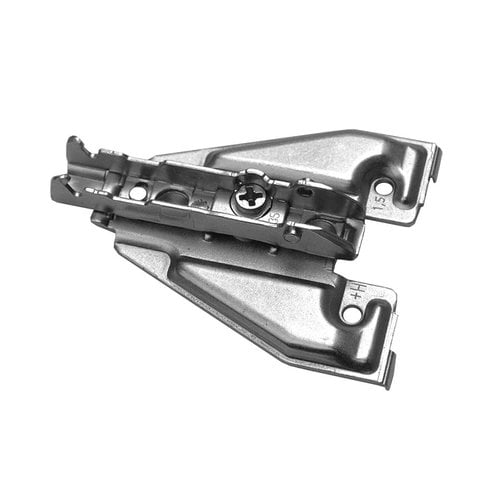 Use This Coupon - Hurry Sale Ends Soon
Spooky Sale - $5 Off Orders $85+


Expires 10/31/2017

SPOOKYSALE1710


Coupon Code
Offers cannot be combined on a single item.
Rating

5

|

3

Reviews
in the past 24 months

Product Info
Height: 3.5MM
Product Type: Mounting Plate: European
Includes: (1) Mounting Plate
Mounting Type: Screw On
Material: Steel
See more product details
What our
customers

have to

say

about this product...
5
out of
5
based on
3
ratings
5 star
-
3
5 of 5 Mike Murphy June 29th, 2016
by

M.P.

from Phoenix, AZ

Maybe this should be marked so that dummies like me know which direction to mount it on the cabinet frame I mounted it backward the first time?????

5 of 5 Perfect May 18th, 2016
by

Paul

from Ukiah, CA

You guys matched up my 30+ yr hinges with new hinges that worked perfectly, I was doubtful that they would work, so I called and spoke to the person that sent the email and was reassured that the hinges he suggested would work. Being a eternal pessimist I was still unsure. I ordered 8 hinges, they installed easily and work perfectly.
See More Reviews
Reviews about us...
5 of 5 | October 21st, 2017

They shipped sooner than promised and the product was of excellent quality. It was a shelf lazy susan. The product was better than it replaced. The instructions were terrible. Luckily I am adept and didn't need them.

5 of 5 | October 20th, 2017

clear display on part i was looking for and an easy order process

5 of 5 | October 19th, 2017

CabinetParts.com delivered the order on time, the order was complete and everything worked as committed

5 of 5 | October 19th, 2017

Parts as described. Fast shipping!

5 of 5 | October 18th, 2017

There was a great selection of cabinet pulls and the very ones I was looking for happened to be on sale. I was happy with the ease of navigating the site and fully expect to visit it again when I am looking for similar items in the future. I can recommend
See More Reviews
Tiomos Face Frame Adapter Plate 3.5MM Height (#F058139826228)

Item added to Compare Tool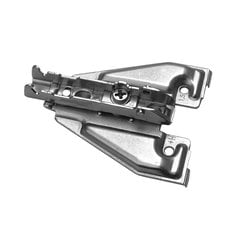 Tiomos Face Frame Adapter Plate 3.5MM Height (#F058139826228)
GHA58139826
Note: You can find a link to the compare item tool at the top right of the website.