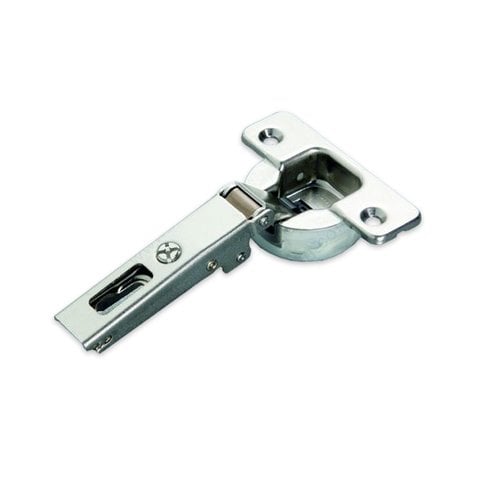 Use This Coupon - Hurry Sale Ends Soon
Spooky Sale - $5 Off Orders $85+


Expires 10/31/2017

SPOOKYSALE1710


Coupon Code
Offers cannot be combined on a single item.
Rating

4

|

1

Reviews
in the past 24 months

Product Info
Cup Depth: 13.5MM
Bore Diameter: 35MM
Product Type: Hinge: European
Product Finish: Nickel Plated
Degree of Opening: 110
See more product details
All the
product info

you could ask for...
What our
customers

have to

say

about this product...
4
out of
5
based on
1
ratings
4 star
-
1
4 of 5 Professional Review.. February 15th, 2017
by

Michael

from LAKE, MI

I've been a craftsman for more than forty years, I've tried others, and though they do what it's supposed too, I enjoy that when I use (and it's who I've stuck with for quite some time now), "Salice" Pronounced FYI: SAH-LEE-CHEE, hinges as I have no need to concern myself with either the quality and holding up for many many years, and or again due to their quality in manufacturing, if they each will be exactly the same when I do the installing, one to the next is as they all are, ..The Best! If one is placing their expertise into a project, along with finishing as good as it gets, why wouldn't one use the best hardware also? To me the extra cost is well worth the peace of mind. Mike, Referred by many as; Master Craftsman, Praise to our Lord & God, for my abilities!
See More Reviews
Reviews about us...
5 of 5 | October 20th, 2017

clear display on part i was looking for and an easy order process

5 of 5 | October 19th, 2017

CabinetParts.com delivered the order on time, the order was complete and everything worked as committed

5 of 5 | October 19th, 2017

Parts as described. Fast shipping!

5 of 5 | October 18th, 2017

There was a great selection of cabinet pulls and the very ones I was looking for happened to be on sale. I was happy with the ease of navigating the site and fully expect to visit it again when I am looking for similar items in the future. I can recommend

4 of 5 | October 15th, 2017

Prompt service. Wouldn't hesitate to reorder again.
See More Reviews
Salice 110° Silentia Full Overlay Screw On Hinge (#C7P6AD9)

Item added to Compare Tool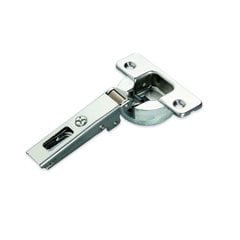 Salice 110° Silentia Full Overlay Screw On Hinge (#C7P6AD9)
SH-C7P6AD9
Note: You can find a link to the compare item tool at the top right of the website.