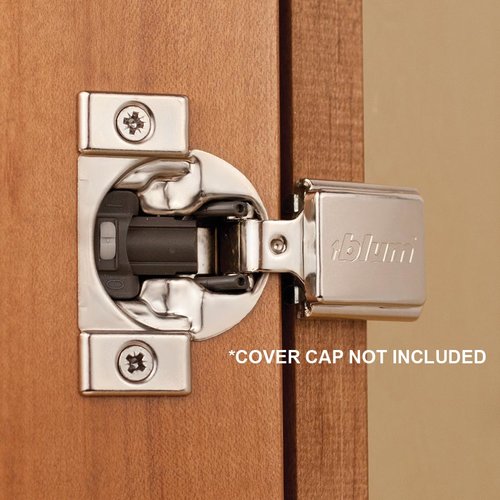 Rating

5

|

4

Reviews
in the past 24 months
Save $5 Off Orders $95+
Must Use Coupon Code:
SUMMER177
Hurry Offer Expires Soon! 7/31/2017
Product Info
Overlay: 1-1/4"
Bore Diameter: 35MM
Cup Depth: 1/2"
Product Type: Hinge & Plate: European Face Frame
Cabinet Application: Face Frame
See more product details
All the
product info

you could ask for...
Size Info

Overlay

: 1-1/4"

Bore Diameter

: 35MM

Cup Depth

: 1/2"
Manufacturer Info

Manufacturer

: Blum

Manufacturer Part #

:

39C355B.20
Other Important Info

Product Type

: Hinge & Plate: European Face Frame

Cabinet Application

: Face Frame

Degree of Opening

: 110

Closing Type

: Soft Closing

Mounting Type

: Screw On

Product Finish

: Nickel Plated

Material

: Steel

Includes

: (1) Hinge & Plate Assembly
What our
customers

have to

say

about this product...
5
out of
5
based on
4
ratings
5 star
-
4
1 of 1 people found the following review helpful


5 of 5 Replacements May 20th, 2016
by

Gregory

from Silver Spring, MD

This company is amazing how the can figure out a replacement hinge from a photo. Amazing service!

5 of 5 Amazing service and value January 21st, 2017
by

doug

from Golden, co

When a hinge on our kitchen cabinet broke recently I expected a lot of expense, time and hassle to repair it. I found the mfr name on the part, found them online easily to my amazement, and from then on had the best experience imaginable. Blum told me what to order and gave me Cabinet Parts as a source and their online and phone support had me ordering the replacement withoin minutes. The parts (I ordered spares, so cheap - half or less than I was prepared to pay at about $4 each) arrived within a few days by mail. Perfect fit, fixed in minutes. My wife thinks I'm a genius.
See More Reviews
Reviews about us...
4 of 5 | July 25th, 2017

Overall, I am happy with the purchase but I still think that with spending over $200 I should get free shipping and if I do have to pay shipping, it shouldn't be as high as your fees are. You shipping costs are too high.

5 of 5 | July 23rd, 2017

delivered as advertised at a reasonable price and promptly

5 of 5 | July 22nd, 2017

Easy to navigate , quick, appears to be quality part , I have installed it and functions well. Thank you for your product and service .

5 of 5 | July 21st, 2017

Excellent product. Custom sockets. Could not find anywhere else. Very courteous, inexpensive and quick transit. Thank you!

5 of 5 | July 15th, 2017

Huge selection at competitive prices.
See More Reviews
Compact Blumotion 39C Face Frame Hinge/Plate 1-1/4" Overlay (#39C355B.20)

Item added to Compare Tool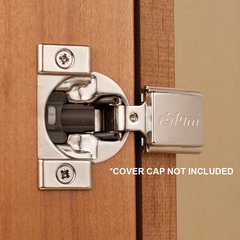 Compact Blumotion 39C Face Frame Hinge/Plate 1-1/4" Overlay (#39C355B.20)
BH39C355B.20
Note: You can find a link to the compare item tool at the top right of the website.